PROGRAM

Saturday, 12/12/2020
10:00 a.m. to 5:00 p.m.
Delivery bits number KIDS - CANICROSS - ADULTS (Hall Vall de Núria Station)

ADULTS and CANICROSS
16:00 Veterinary control
17:00 CANICROSS Departures (1 minute intervals)
17:32 Arrival first runner CANICROS 6km
17:55 Arrival last runner CANICROS 6km
18:00 Joint departure CADETES 6km and Polärtic 6km and 12km
18:42 Arrival first runner 6km
18:47 Arrival first runner 6km
19:04 Arrival first runner 12km
19:07 Arrival first runner 12km
19:30 Podiums category 6km and CANICROSS
20:00 Podiums category CADETS and 12km
20:30 Departure first special rack train to QUERALBS
(ideal for POLÄRTIC 6K and Canicross runners)
21:15 Departure second special rack train to QUERALBS
(ideal for the runners of the POLÄRTIC 12K)

MANDATORY MATERIAL FOR ALL RACES

- Boats or mountain shoes: It is important that the sole is not smooth and has the studs in good condition.
- Front light (adults and cadets)
- Mobile phone with charged battery
- Thermal blanket
- Tights or long pants that cover the entire leg.
- Thermal jacket: in case of rain, snow or wind the jacket will be waterproof.
- Thermal pant covering the entire head.
- Gloves
- Chain system to put on the shoes (GRIMPADA type)

SERVICES INCLUDED IN THE REGISTRATION
- Round trip train ticket from Queralbs
- 12 guides of muntaña in safety circuit.
- Timing with XIP
- Two special POLARTIC zippers trains down at 8:30 p.m. and 9:15 p.m. for runners / family members.
- Wardrobe.
- Trophies for the first three classified absolute.
- Supplies: 1 on the 6K trail circuit and Canicross (arrival) // 2 on the 12K trail circuit
- Medical and evaluation services.
- Special price zip train ticket for family and companions.
- Photography

OPTIONAL
- Official POLÄRTIC 2020 t-shirt for € 15 (deadline to request it 2/29/2020).
- Burdock (headband) POLÄRTIC 2020 for € 5 (deadline to request it 2/29/2020).
- POLÄRTIC 2020 neck brief for € 5 (deadline to request it 2/29/2020).
- Zipper train at a special price from Queralbs for family and friends for € 15 adults and € 10 for children.
- Discounts on all GRIMPADA crampons.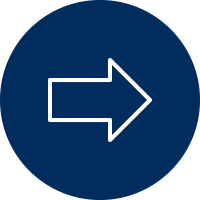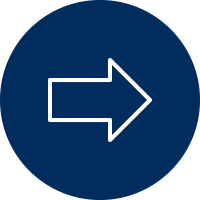 ADULTS CATEGORIES
​
Sub18: 17 - 18
Sub20: 19 - 20
​Absolut: +21
Absolut Promesa: 21-22-23
Absolut Veteran: 40-49
Absolut Màster 50: 50-59
Absolut Màster 60: +60